A Christian rehabilitation center is a facility that provides addiction treatment programs that incorporate Christian faith-based approaches. These programs may include individual and group counseling, Bible studies, prayer, and worship services. Christian rehabilitation centers typically provide a safe and supportive environment for individuals seeking to overcome addiction while deepening their faith.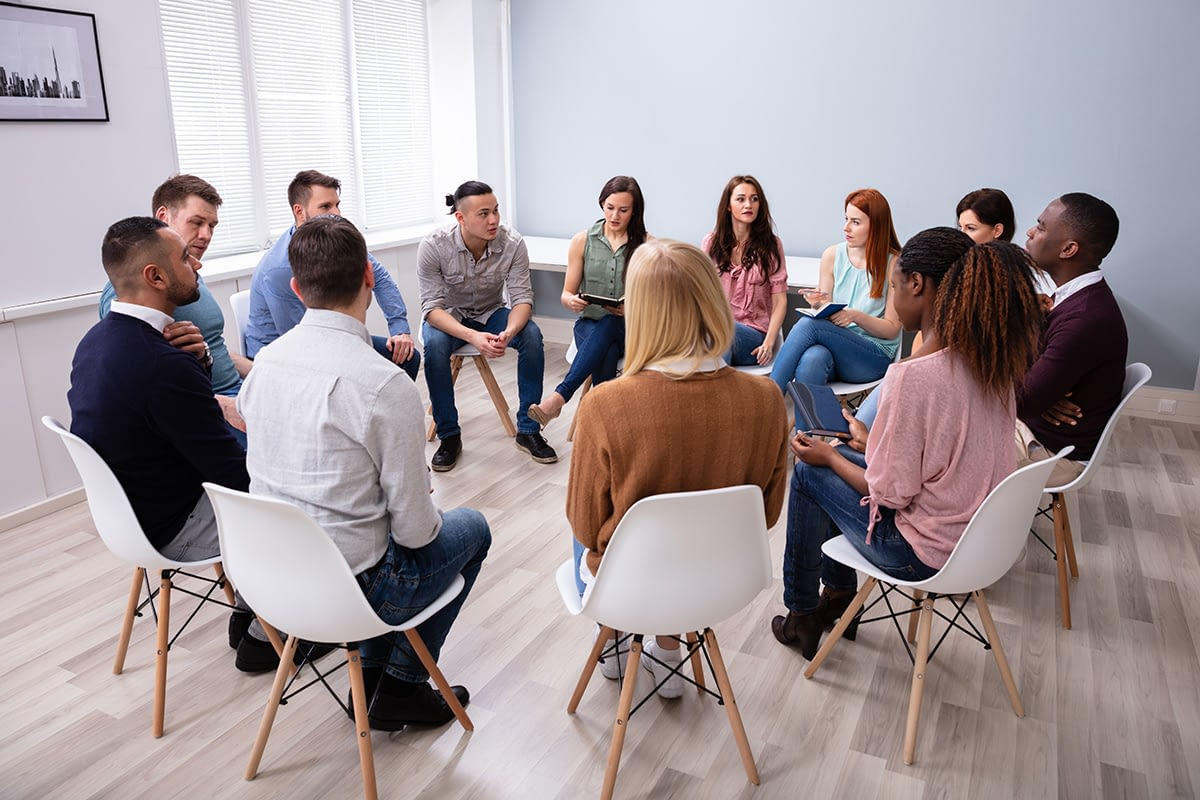 Christian Rehabs Centers Near me | Inpatient Drug & Alcohol Treatment
If you feel that you are struggling with a substance abuse problem, a Christian rehab center could be a better option. Faith in recovery can help people with their own recovery. Christians who struggle with addiction often turn to their faith for change in life. Christianity is a treatment center that can help someone discover or rediscover their faith in God. Perhaps you're willing to go or prefer staying close Christian treatment centers are available in every state of America and Canada.
This was 15 years ago. Since then, Marcel has built two of the largest websites in the U.S. and Canada which reach and help millions of people each year. He is an author and a leader in the field of drug and alcohol addiction. His main focus is threefold: education, prevention and rehabilitation. To this day, he still strives to be at the forefront of technology in order to help more and more people.
List of Christian Rehabs in California
Below are the various Christian drug rehab facilities in California. Each list includes details on services offered and payment options offered. You can also look for accredited or certified services to assist with the determination about whether rehab centres provide the quality services or expertise you need. If you have questions about this page or any other treatment option, you may want to ask your healthcare professional by calling 866-803-5563.
Here are some Christian-based rehabs in California:
His House | New Creation – Located in Upland, California, this rehab center offers Christian-based addiction treatment for men and women.
Hope by the Sea – Located in San Juan Capistrano, California, this rehab center offers a variety of Christian-based addiction treatment programs.
Pacific Hills Treatment Centers, Inc. – Located in San Juan Capistrano, California, this rehab center offers faith-based addiction treatment programs for men and women.
What is Christian Treatment?
Christian addiction treatment is a kind of substance abuse treatment program which incorporates Christian principles in treatment while providing substantial support in traditional clinical therapies. These two elements of treatment work synergistically, helping to strengthen faith through tough times in a treatment program by securing a key connection to a higher power.
Fortunately, addiction treatment programs can help you overcome compulsive behaviors and reduce your urge to use drugs or alcohol . Christian rehab centers combine traditional treatment with spiritual guidance to help you take control of your life. In Christian rehabilitation, you will find like-minded people helping one another make positive changes.
Christian drug rehab program
There are many secular recovery centers that offer a Christian drug rehab program. This would mean that some, but not all, patients around you would be participating in spiritual activities. Think about whether you prefer a traditional program with a spiritual component or a facility that is exclusively faith-based.
Affordable & Free Faith Based Rehab Programs
You can look into a number of free faith rehabilitation options. The total cost of rehab may also be covered by State-sponsored programs if you choose. Contact us immediately to find out if your insurance will pay for rehab. Check for coverage from any rehab facility for injuries or illness. These fields are necessary for policy Membership ID WXY1030Z0. Please find fast answers. Do addicts need assistance with their recovery? The chat is available.
Located in beautiful Southern California, we support all of our patients with individualized therapy sessions, counseling work, and targeted educational services. Collectively, these tools can make your recovery process much easier for you. No one should have to deal with the effects of mental health problems and substance abuse on their own.
Christian Addiction Recovery Curriculum
Christian addiction recovery program varies based upon treatment facility. However, it's advisable to get a high-quality rehab according to the Biblical Principles of Addiction. While in the Christian rehab program, you can participate in classes and activities in order to concentrate on recovery. The curriculum primarily incorporates Christ's Words into the program, and can assist patients in relating their addictions to Scripture and helping them to overcome shame.
About Faith in Recovery
Faith in Recovery is an uncongregational faith oriented recovery program for people who struggle with addictions. This addiction rehabilitation programme is intended to give the patient a place in their faith to be restored and to address his or her addiction. In its own way, the program includes therapeutic treatments and faith-based ideas to develop individualized Christian programs. Faith Recovery is separate and comprehensive. Similar kinds of activities consist mainly of Bible studies and an off-site weekly church service. Faith in Recovery offers comprehensive faith treatment programs.
Most Christian drug and alcohol treatment programs are based on the 12-steps, and this does play a significant role in aftercare support. Many people who are dealing with drug or alcohol addiction seek spiritual support, whether in detox, treatment, or recovery. There are many drug rehab centers in California that offer Christian-based treatment and support.
Where to Look for Christian Treatment Centers
Christian treatment centres are found in every state. How can you find a Christian treatment program? Talk to a pastor and a minister in the community. Leadership in particular churches or religious groups may be aware of resources or have recommendations for support organizations who consider faith to be the cornerstone of addiction recovery. Occasionally treatment centers offer spiritual services which include arranging meetings with spiritual leaders.
Christian treatment centers in California are an excellent option for those wishing to combine their rehab with spiritual needs. These Christian drug rehab centers in California provide a faith-based foundation for those struggling with addiction. Christian treatment centers encourage spiritual reflection and often use scripture as guidance through drug addiction along with traditional detox, individual counseling, and group therapy sessions.
Unique Programs and Therapies
Our Christian programs include partial Hospitalization, Intensive Outpatient Program and Introductory Groups for Medically-Monitorable Detoxification and Residential Drug and Alcohol Treatment. Banyan prides itself on supplying personalized care on behalf of all patients enabling faith in recovery. Our philosophy is that the combination of religious and spiritual therapies with traditional treatments allows us patients to fully overcome addiction.
Faith-Based Recovery
The addiction treatment program is integrated with clinical practice principles to address the needs of individuals and families who are seeking support. Faith in recovery programs at Banyan treatment centers help all people transform into spiritually stronger people through recovery. The spiritual component can be incorporated into the clinical program including educational, clinic group training, relapse prevention, and individual clinic sessions.
Take Our Substance Abuse Self-Assessment
Take this five minute self assessment for people with addiction. The evaluation included 11 yes/no questions aimed at providing information about substance use disorders to help determine severity. Our testing can be done free of charge and confidentially without any personal details being required.
Do you think you have an emotional problem? Only medical professionals can diagnose substance abuse problems. The assessment may help identify a potential substance use problem and should not be substituted for an evaluation by an experienced healthcare provider.
Christian Addiction Recovery Programs at AAC
The American Addiction Centre (AAC) is a renowned addiction treatment center. The company operates 8 facilities nationwide including Greenhouse Treatment Center. Offering Christian rehabilitation center programs facing a serious addiction is challenging to many.
In recovery this often requires an active and supportive community based on caring and understanding people and sometimes an entire medical team. It may even require a fusion between religious beliefs as well.
Christian Inpatient Treatment Centers
Residential treatment for drug/alcoholic dependency is a key milestone for recovery from substance use issues, especially when Christians deal with serious addictions. This treatment center provides you with 24-hour supervision while you remain in the facility during your treatment.
Hospital-supported inpatient programs are a comprehensive healthcare system with professional care provided at your convenience. Some hospitals provide partial medical assistance or a partial hospitalization program. Some non-hospitalized residential programs offer medical services for those in need.
Christian 12-Step Programs
Twelve-step spiritual recovery programs have been established by a number of faith groups, including Christianity. Often 12-Step Rehabilitation programs integrate support groups like Alcoholics Anonymous (AA) into patients' rehabilitation programs.
Although the organization does not identify itself as a religious group, it has been referred to as a spiritual force for recovery. AA originated from Christianity. Over the years the self-supportive organization is still helping individuals deal with the effects of addiction through an omniscient higher power.
What is faith-based treatment?
Faith-based treatment aims to help patients find the inner peace and compassion that they deserve. These therapy techniques help to develop self-acceptance for others and improve self resiliency necessary to recover.
When individuals come to our addiction rehab center seeking treatment for drug and alcohol addictions or dual diagnosis concerns and wish to receive care that is centered on a Biblical foundation, they will be referred to our Prodigal Christian Program.
Latest posts by Addiction Resource Guide
(see all)