The Department of Veterans Affairs (VA) provides a range of mental health services to eligible veterans in the United States. These services include: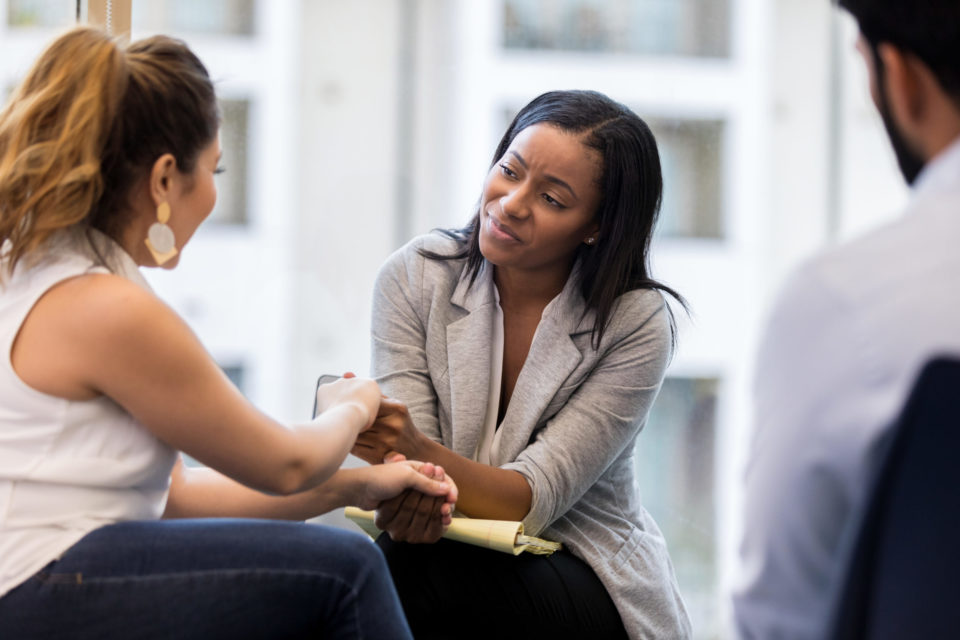 Outpatient care: This includes regular appointments with a mental health professional for counseling and therapy.
Residential treatment: This provides 24-hour inpatient care for more intensive treatment.
Telehealth: Veterans can receive mental health care through virtual appointments, either by video or phone.
Crisis intervention: The VA provides emergency mental health services for veterans in crisis, including a Veterans Crisis Line that is available 24/7.
Substance use disorder treatment: The VA provides a range of services for veterans struggling with substance abuse, including counseling, medication-assisted treatment, and rehabilitation programs.
Veterans Affairs
Learn about the benefits of VA mental health treatment for PTSD, mental and physical symptoms of MST, depression, repression or grief. You may use a few services if you aren't covered by VA care.
Fortunately, if you need or prefer non-VA mental health services, you have many options. One is to use insurance to access services outside of the VA. Retired veterans with diagnosed mental health conditions who have TRICARE can use it to get mental health services at any program or provider that accepts TRICARE. If you're a veteran who has private insurance through an employer, a spouse, or another source, you can choose a mental health provider who accepts that insurance plan.
How We Chose the Best Online Therapy for Veterans
The study evaluated online therapist services focusing on key features in determining which providers would provide a more effective solution for PTSD with a focus on reliable, flexible and confidential.
How do I schedule my first appointment? If you're already using VA medical services, ask your primary care provider to help you make an appointment with a VA mental health provider. If you're not already using VA medical services, contact your nearest VA medical center or Vet Center to talk about your needs.
Services Offered
The Vet Center counselor provides individual group and family adjustment counseling for combat veterans. Other psychosocial services include resourcing, education, health care services, homeless veteran assistance employment referrals and assisting the VA. The Vet Clinic offers sexual violence counseling for veterans in all eras of service.
In addition to providing comprehensive, evidence based psychiatric care, there are a number of unique psychosocial services and resources available to eligible Veterans who have schizophrenia or another serious mental illness (SMI) through the mental health programs at VA medical centers (VAMCs).
Who Is Eligible For Readjustment Counseling?
Readjustment counsel is available to any Veteran/Active Duty Servicemember, including guards or reserve members. The Service provides assistance to veterans who have had medical treatment with their vets prior to 1 January 2004 to assist the family of a veteran or military veteran with military related problems. The program offers family bereavement counseling for active military deaths as a last resort.
It's hard for me to get to a VA facility in person. Can I get mental health services online?
Yeah. The following services are available as part of a variety of care plans for patients. The Veterans Training Self Help site provides tools for managing anger, developing parenting skills and problem-solving skills, among other areas. The tools use proven Mental Health Practice and have helped many Veterans and their families. The website is free and you do not have to sign up. Visit the Veteran Training website.
Veterans' Mental Health Research shows that veterans seek mental health care sooner than their peers . In part, this is because our understanding of mental health has improved and there is less stigma in seeking mental health care. Another reason is that veterans have high rates of mental health complications.
More information about VA mental health services
Ask us questions about other services. A mental illness diagnosis is not always the best option, with the use of the credentials that are required for a security clearance. The majority of employers understand that healthy staff with help are more productive when doing their jobs than those with less performance due to lack of feeling good. I don't. If you're not qualified for VA healthcare, however, it can help you access some health benefits.
You'll start receiving help the day you reach out to us. We offer same-day services to make sure we can either address your mental health needs or schedule the right follow-up care right away. The specific care you receive will depend on how urgent your needs are and the level of treatment you're looking for.
Is online therapy for veterans effective?
In some cases, online therapy is extremely effective with a skilled therapist. Location, availability and access are key factors that influence the way and when veterans receive counseling. Online therapy for veterans fills that void. The success in this endeavor will require the collaboration of the patient.
Active-duty service members can receive counseling services from several additional sources as well. Installation chaplains provide pastoral counseling at military bases. Combat stress control teams are made up of mental health professionals who provide mental health interventions in the field. You can also use insurance to get the care you need.
How do I get 100% VA disability for mental health?
100% Mental – Health VA Ratings. In order to receive a 100% rating level for a mental illness, you need symptoms that are severe enough to prevent the need for a carer. This will require significant disruptions in your everyday life.
his may be due to the higher risk of traumatic events for service members, leading to anxiety, depression, stress, and other mental health concerns. Therapy is a vital tool that can help lessen the impact of these issues, and online options can make therapy more accessible to veterans.
Can you get VA benefits for mental health?
VA offers specialized treatment for a wide variety of mental illnesses, including treatment for PTSD, post-traumatic stress disorder, and PTSD. This list of issues is discussed further here. The treatment for addiction and mental health conditions can involve a variety of approaches, including medication, psychotherapy, support groups, residential treatment programs, and self-help strategies.
If you have been diagnosed with a mental health condition or think you may have one, you can use the facility locators on the VA Mental Health and Get Help pages to find a VA mental health provider near you.
Does the VA help with anxiety?
VA is able to offer treatments that have proven effective to the general public and many specialists at VA can deal with anxiety. Using evidence based therapy improves phobias.
When geographic barriers are an issue, online counseling can be a great choice. In addition to telehealth services available at the VA and organizations like the Cohen Veterans Network , you can get affordable online counseling from Better Help.
Latest posts by Addiction Resource Guide
(see all)